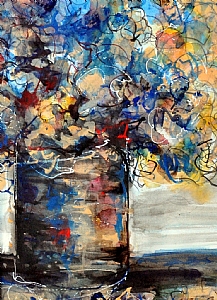 Joe Mac Kechnie's
"Dried Hydrangeas", watercolor and ink, took third place in the Mixed Media category in the First Annual Autumn Arts Challenge and Contest. This global Internet event was open to artists around the world. Hundreds of new original works were created during the month of October 2009 specifically for the Autumn Arts Challenge. Out of over 1000 entries, 21 artworks were selected.


The selected artworks will be part of an exhibit at the Bucks County Gallery of Fine Art in New Hope, PA, beginning March 1, 2010. To learn more about the event and to view the artworks selected, visit: http://autumnpaintingchallenge.blogspot.com/


Comment on or Share this Article →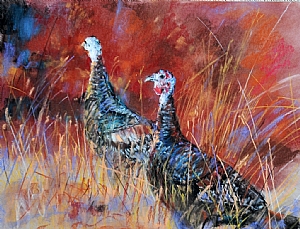 Joe Mac Kechnie's pastel painting, titled "Wild Turkeys", won an Honorable Mention in the 11th Annual Pastel 100 Competition. An image of his winning painting is slated to appear in the April 2010 issue of The Pastel Journal.


Comment on or Share this Article →